Nevada governor and his wife accosted at restaurant by men shouting 'racist threats'
Steve Sisolak said the men shouted threats at his wife, Kathy Sisolak, who is of Chinese heritage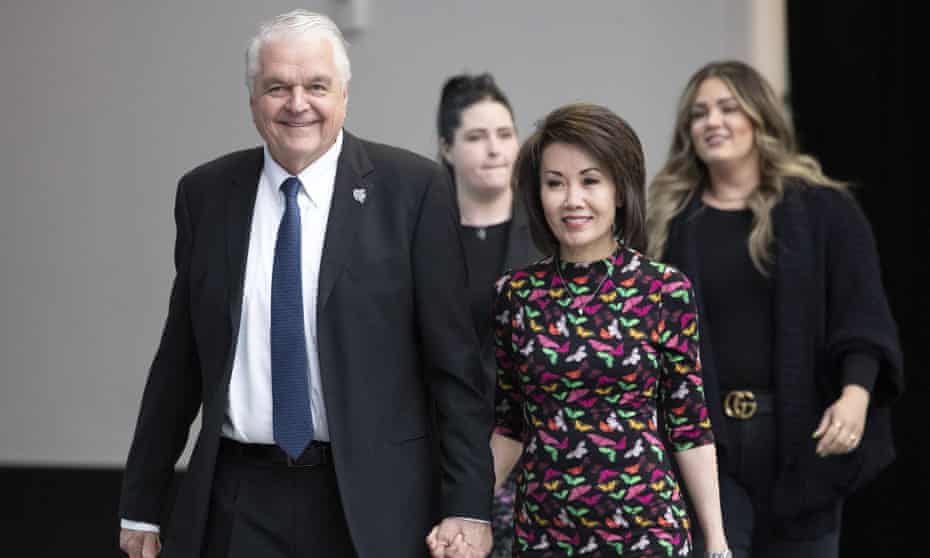 The Nevada governor and his wife were accosted and chased from a restaurant in Las Vegas on Sunday, as two men, one a rightwing "digital creator", shouted profanities and threats.
In a statement, Steve Sisolak said the men shouted "racist threats" at his wife, Kathy Sisolak, who is of Chinese heritage.
The Sisolaks planned to meet their daughter at the restaurant. They were not accompanied by security guards.
Cellphone video posted to social media showed a man in a red T-shirt reading "Cannabis and Combat" asking Sisolak for a picture. While posing with his arm around the governor, the man began to insult him.